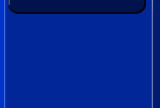 &nbsp &nbsp &nbsp 1995 University Ave.
&nbsp &nbsp &nbsp Suite 550
&nbsp &nbsp &nbsp Berkeley, CA 94704
&nbsp &nbsp &nbsp 510-549-4510




Rosen Consulting Group is the leading independent real estate economics consulting firm.&nbsp &nbsp Founded in 1990 and with offices in Berkeley and New York, RCG provides strategic consulting and unbiased investment guidance through all market cycles. &nbsp RCG is a trusted advisor to leading banks, insurance companies, institutional investors, and public and private real estate operators.

RCG is now hiring.